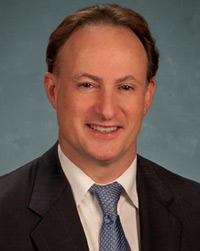 Robert (Rob) Bancroft practices law in the state of Michigan. He specializes in the following areas:
Preparing wills and revocable living trusts
Preparing durable power of attorney forms and living wills
Assisting people with probating an estate
Helping people who are wrongly disinherited
Challenging improper changes to wills and trusts
Challenging improper changes to life insurance and IRA beneficiary designation forms
Challenging the improper addition of someone to a joint bank account or deed
Rob was born and raised in Fenton, Michigan. He received an undergraduate degree from the University of Michigan in Ann Arbor. He graduated with honors from Detroit College of Law at Michigan State University and then received a master's in law (LL.M) degree from the preeminent legal tax program in the country at New York University. He has authored a chapter on taxation for the Institute of Continuing Legal Education, a publication service used by lawyers throughout the state of Michigan.
When not practicing law, Rob is an avid outdoorsman. He has taken numerous wilderness expeditions, including in Alaska and Siberia. His adventures have included ice climbing, rock climbing and mountaineering. He has also coached AYSO youth soccer and has been involved in various community organizations, including the Boy Scouts of America.
Rob was previously selected as the Genesee County Pro Bono Attorney of the Year for providing charitable legal services.